As the largest adult generation in the United States, millennial leaders are focusing on caring for and partnering wit the generations before and after them, for the well-being of our communities during these uncertain times.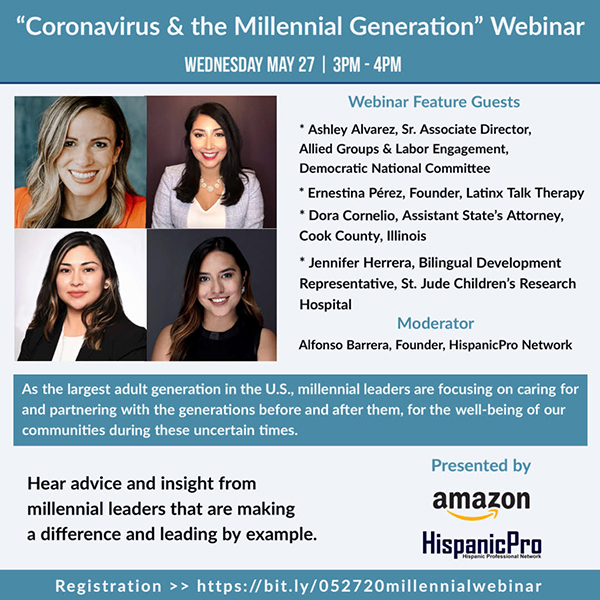 Hear advice and insight from millennial leaders that are making a difference and leading by example.
Limited capacity free webinar. Sign up today.