To stop coronavirus we will need to radically change almost everything we do: how we work, exercise, socialize, shop, manage our health, educate our kids, take care of family members.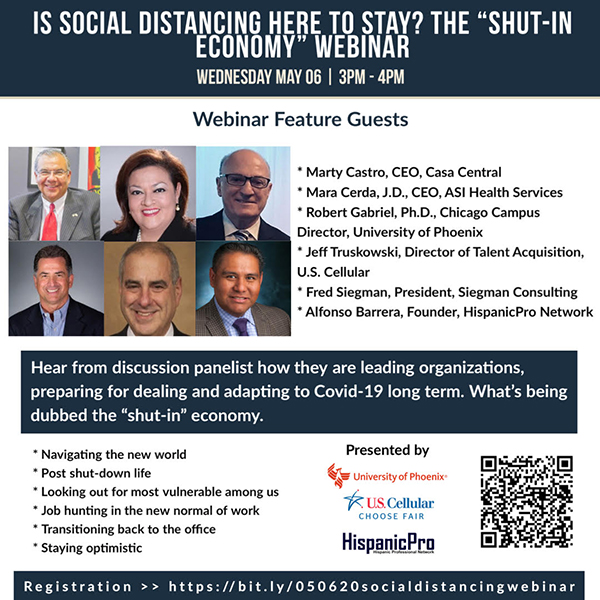 Hear from discussion panelists how they and their organizations are preparing for dealing and adapting to Covid-19 long term. what's already been dubbed the "shut-in economy."
Free limited-capacity webinar. Register today.