Read biographies of feature guests for the 2019 Law & Government Networking Forum being held tomorrow June 20 at SX Sky Bar Chicago! 
MODERATOR
Tsi-tsi-ki Felix, Host of National TV News Show, Politica Ya | Lead News Anchor, Univision Washington D.C.
Tsi-tsi-ki Félix, is a multiple award winning journalist, speaker, and philanthropist. She is currently the host of "PoliticaYa" a national politics show in Washington DC, and the news anchor for "Univisión Washington Newscasts". Tsi-tsi-ki, from Michoacán Mexico, carries strong roots in her name which means "flower" in Purépecha, a strong pre-Columbian civilization that continues to thrive today.
As the oldest of 4 girls, Tsi-tsi-ki moved to the U.S. at a young age, 15, when she gave her first formal radio presentation on Radio Exito in Reno, Nevada. Ever since, she has immersed herself in community betterment, mentoring, and directing youth and women's groups to strive for self and social goals.
Tsi-tsi-ki has twice been speaker for TED talks on subjects such as Immigration, Freedom of the Press and Personal Adversity. She has anchored Noticiero Univision, and Despierta America newscasts, and her work has been recognized with multiple Emmy Awards for investigative series. She has won twice the coveted TV News Emmy for "Outstanding Achievement by a News Anchor" among other honors throughout her career.
DISCUSSION PANELISTS
Teresa Reyes, Deputy Chief of Staff, Office of Lieutenant Governor, Juliana Stratton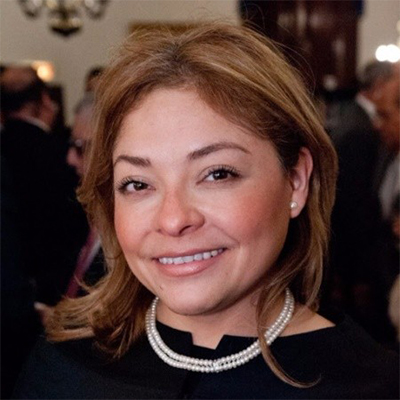 Teresa Reyes is proud to serve as Deputy Chief of Staff for Lt. Governor Juliana Stratton. Previously, she served as Director of Latino Political Outreach for JB Pritzker for Governor and Director of the United States-Mexico Chamber of Commerce.
Teresa's experience also includes serving as the Director of the Governor's Office of New Americans and as District Director for United States Representative Luis Gutierrez. But what she is most proud of is helping out in the family's small taqueria business.
Graduate of Chicago State University. She's a native Chicagoan and grew up in Chicago's far South East Side. Teresa likes to indulge in great conversations over food and wine.
Griselda Vega Samuel, Regional Counsel - Midwest, LULAC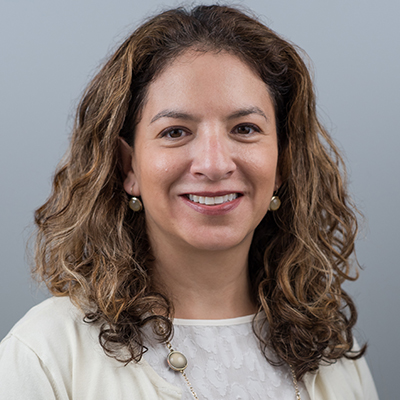 Ms. Vega Samuel is the Regional Counsel, Midwest for the Chicago office of Mexican American Legal & Educational Fund (MALDEF). As Regional Counsel she is responsible for the daily operations and overall management of the regional office which covers the following states: Arkansas, Illinois, Indiana, Iowa, Kentucky, Missouri Minnesota, Michigan Nebraska, North Dakota, South Dakota, Tennessee, Ohio, and Wisconsin. Within MALDEF's designated program areas – voting rights, employment, education, and immigrant rights - she works with the President and General Counsel, Director of Litigation, staff attorneys, and other Regional Counsels to determine the litigation and public policy advocacy priorities for the Midwest regional office.
Most recently she was the Senior Director of Anti-Trafficking Program (ATP) at Safe Horizon in Brooklyn, NY; and she is also an attorney with over 17 years of experience in working with low-income clients in the areas of litigation, policy-advocacy and education. Ms. Vega Samuel's advocacy work extends to both U.S. and international fronts, where she has worked on human trafficking legislation, as well as, worked on policy issues related to migrant labor rights, both within the U.S. and Mexican legal frameworks.
Ms. Vega Samuel's work in Mexico and Central America, with Justice in Motion (formerly known as Global Workers Justice Alliance), allowed her to partner with organizations from diverse regions of Mexico, and developed a unified strategy, with region-specific goals around the issues of migration, human and labor rights. During her time there she also specialized in training and educating, bilingual and multi-cultural advocates and their communities, as well as presented at numerous conferences, including being a Rapporteur at the United Nation's Global Forum on Migration and Development Conference.
Ms. Vega Samuel graduated from the University of Iowa-College of Law, and is licensed in both Illinois and Washington State. Griselda is a native of Chicago, IL and her family hails from Guanajuato, Mexico.
Homero Tristan, Attorney at Law and Partner, Tristan & Cervantes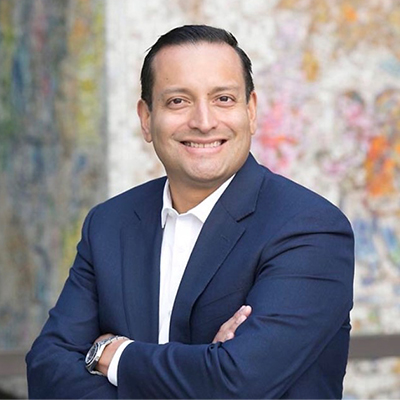 Homero Tristan is the Founding Partner of Tristan & Cervantes. His practice includes counseling companies in Labor & Employment Law, as well as Corporate Transactions. Formerly, Mr. Tristan was an attorney with the National Labor Relations Board for the Chicago Region, where he investigated hundreds of unfair labor practice charges and prosecuted numerous trials. Later, he entered private practice at Jackson Lewis LLP, one of the largest national firms dedicated to representing management in the area of Labor & Employment Law.
Mr. Tristan is active in the local political landscape, including election strategy and election law. The firm routinely advises clients regarding Government Relations. He is one of the founders of the Chicago Latino Public Affairs Committee, a political action committee that is engaged in state and local races. He often serves as an advisor to elected officials and assists in drafting legislation and ordinances. In 2008, former Mayor Richard M. Daley appointed Mr. Tristan to serve as Commissioner of Human Resources for the City of Chicago.
Dora Cornelio, Assistant State's Attorney, Cook County State's Attorney's Office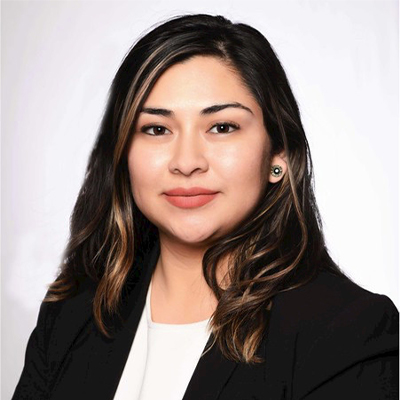 Dora is an Assistant State's Attorney at the Cook County State's Attorney's Office in the Civil Actions Bureau. Dora practices in state and federal court in the area of Civil Rights and Torts litigation. Dora received her undergraduate degree from DePaul University and her Juris Doctor from Chicago-Kent College of Law in 2018.
As a law student, Dora was the 2018 President and the 2017 Vice President of Chicago-Kent's Hispanic Latino Law Student Association (HLLSA). She also served as the Diversity Chair for the law school's Student Bar Association for two consecutive years. During her leadership, Dora advocated for and increased academic, mentorship, and networking opportunities for minority students at Chicago-Kent.
Dora has been an active member of the Hispanic Lawyers Association of Illinois (HLAI) since her first year as a law student in 2015 and received the HLAI Law Student of the Year Award in 2018. Dora is also an active member of other local bar associations. Dora serves as a board member on Wilbur Wright College's Paralegal Program Advisory Board and Casa Central's Emerging Leaders Auxiliary Board. Dora enjoys volunteering and is an advocate for diversity and inclusion in the legal field.
Don't miss out. Time is running out to register!