Read biographies of feature guests for the 2020 Healthcare Networking Forum being held Wednesday January 15 at the University of Phoenix Media and Conference Lounge. 
MODERATOR
Gladys De La Mora, TV Host, "Un Nuevo Amanecer" Show, Telemundo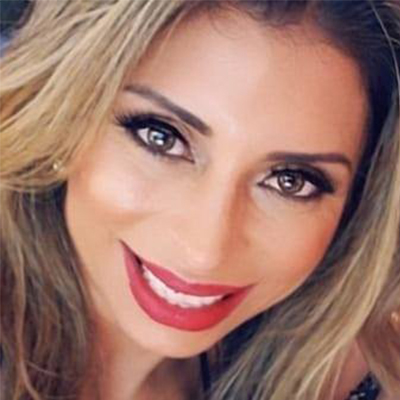 Gladys is a TV host and anchor for the recently launched "Un Nuevo Amanecer" Show airing on Telemundo, one of the largest Hispanic TV networks in the United States. "Un Nuevo Amanecer" is a 100 % family oriented TV program where viewers find a variety of interesting subjects all aimed at improving their quality of life and enhancing family values. "Un Nuevo Amanecer" is formed by professionals committed to always give their best to their viewers and family.
In addition, Gladys De La Mora is the founder of Delamora Insurance Agency, a company focused on helping families and business owners understand their auto, home, life, business and specialty insurance coverage.
While pursuing her major in accounting and financial management at Northeastern University, Gladys was on the Dean's List and received recognition for her academic achievements. She enjoys volunteering her time for non-for-profit organizations that help families and students move toward financial stability.
As an Author for "Today's Inspired Latina" Book, she speaks about her personal and professional journey. Gladys is a Motivator Speaker and MC-Moderator for different events.
She has been featured in Inc Magazine, Mundofox, NBC, Telemundo, Univision TV and Radio.
DISCUSSION PANELISTS
Kellie Medious, MBA, Sr. Director of Patient Access Operations, Erie Family Centers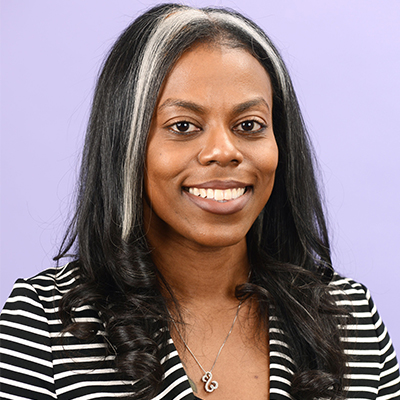 Kellie Medious is a determined, results-driven and highly influential leader with extensive experience in management, operations, customer service and call center management. As a member of Erie's Senior Operations team, Kellie contributes to and develops implementation strategies for organizational priorities. She leads with the organizations mission and vision. In addition, Kellie has been vital in the transformation of the Patient Access Center structure. Most recently, HRSA identified our Patient Access Center as a best practice model for grant sites across the nation.
Kellie currently oversees the Patient Access Center, Scheduling Operations, Referrals and Health Information Management teams at Erie. Kellie also serves as chair of the Erie's Diversity, Equity and Inclusion taskforce team and is the Privacy Officer for Erie Family Health Centers. Kellie received her B.A. from University of Illinois Urbana-Champaign and MBA in Healthcare Management from Regis University.
Joseph Hernandez, BSN RN, Medical Specialist, United Airlines, Orthopedic/Recovery Room Nurse, Pipeline Health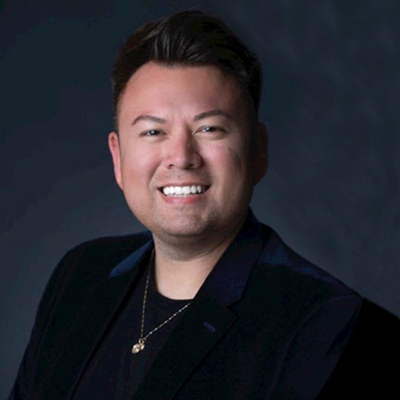 Joseph Hernandez is a Medical Specialist for United Airlines. He is primarily responsible for Absence Management. His role at United Airlines integrates nursing and business as he determines when employees can return to work safely following a medical leave. He has spearheaded significant projects which have had immediate impact on employee wellness. He has been able to use his nursing degree to expand his role as a nurse in the hospital to a nurse in HR and can now be an advocate for both patients and employees.
Joseph maintains his clinical skills by working at two Pipeline Health Hospitals. His specialties include Orthopedics and Post Anesthesia Care. He finds continued inspiration by working at the frontline of nursing also known as bedside care. At the bedside he is able to provide services that have a direct impact on the Hispanic population by being able to provide care and education that's culturally congruent.
In addition Joseph serves as President Elect for the National Association of Hispanic Nurses- Illinois Chapter. As a first-generation citizen and proud member of the LGBTQ community he understands the importance of representation. He's passionate about strengthening the voice of the community he lives in, serves, and is a part of by being a life role model.
Shojanny Salazar, M.D. Physician, Pediatric Volunteer, UI Health Co-Chair, International Medical Graduate (IMG) Committee The Medical Organization for Latino Advancement (MOLA)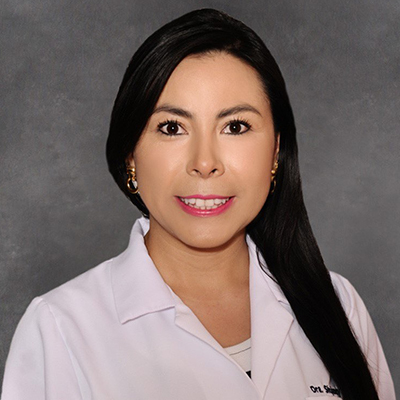 Shojanny Salazar, MD, was born in Ibarra, Ecuador and grew up in Quito. She obtained her medical degree at Pontificia Universidad Católica del Ecuador, in Quito, Ecuador. Dr. Salazar is currently a first-year master's degree student in Oriental Medicine and Acupuncture at Pacific College of Oriental Medicine, Chicago, Illinois. Her current field placement is as a research volunteer at University of Illinois Health (UIH). She is a volunteer in the Pediatrics Department at UIH, and the most remarkable moments for her are when children thank her with a smile for the work she does with them.
Additionally, Dr. Salazar is Co-Chair of the Medical Organization for Latino Advancement's International Medical Graduate (IMG) Committee. The Medical Organization for Latino Advancement (MOLA) is a Chicago-based professional organization of physicians and health professionals aiming to improve health, wellness, and advancement of Latinos. The IMG committee's goal is to develop and implement projects and workshops to improve the success of other IMGs seeking to enter the U.S. medical system as health professionals.
Her current research and clinic interests include Latino health disparities, pediatrics, women in medicine, Latino IMG development, and global health.
==========================================================
Time is running out to register. Secure your registration today!